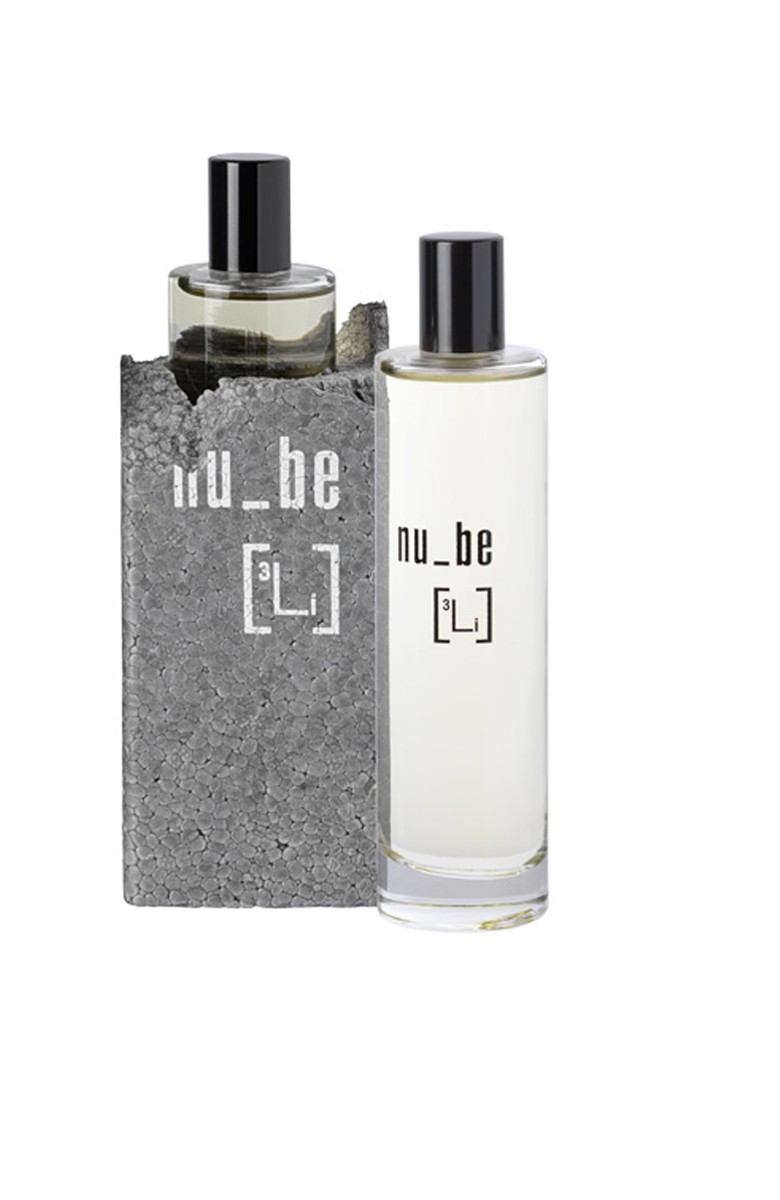 Maximize

Display all pictures
NU_BE - Lithium
Eau de parfum 100 ml - Provoking balance.
A scent recalling the antitheses, enhancing energy and consistency, lightness and subtleness. I have thought it through very carefully… Slowly evoking the smell of flint, the heat after the spark.
The ingredients are an harmony of contrasts: the tenacious presence of woods, cedar wood and patchouli, the softness of musk, the energy of spices and the subtleness of rose, the intensity of iris and the preciousness of saffron.
Primordial smell of flint and leather blended with the soft warmth of saffron and the ephemeral freshness of the rose.
Both strong and delicate, a scent memory of lithium…

Dynamic scheme: vibration/involution. Intense and vibrant, it evokes the alternation of different temperatures and seduces by means of the elegance and pricelessness of its tonalities. Sensual and dynamic at the same time.